For Home Owners
Find capable, trustworthy House Sitters

Mindahome House Sitters are the best you'll find - and you're in complete control of screening and appointing them. And because many House Sitters treat this as a regular job, they're motivated to do the best they can with an eye to future placements with you or someone you recommend them to. You can count on a pool of motivated House Sitters who are trustworthy and reliable.

Your pets stay comfortable in their own home

A happy pet means a happy owner. And pets are always happier and more comfortable in their own home instead of some strange kennel. Their own bed, their favourite toys, all the familiar sights and smells. All they need is a pet-loving House Sitter to provide companionship and exercise while you're away.

Relax while away knowing all is well at home

You're on holiday - the last thing you need is worry. So enjoy peace of mind, comfortable in the knowledge that everything at home is in capable hands. Your pets are well cared for with regular close human contact. Plants are watered, mail collected and garden is tidy. The place is lived in, your House Sitter providing security for your property and possessions simply by being there.

Save on pet boarding costs

Pet boarding can get expensive, especially for longer absences. With a House Sitter, though, your pets stay in the comfort of their own home and it doesn't cost you a penny.
For House Sitters
Enjoy inexpensive travel accommodation

Think of all those places around the United Kingdom you've always wanted to visit and explore. Now imagine staying there, free of charge. In cities and regions across the United Kingdom, house sitting does away with the cost of hotel or motel accommodation.

Live like a local

With the money you save by house sitting, you can really immerse yourself in the community and surrounds. Explore the area, participate in local activities, and experience life like a local - something the average tourist rarely gets to experience. As a house sitter, your time is your own.

Indulge your love of pets

Even if you don't have your own pet doesn't mean you can't indulge your love for animals. House Sitters get to choose jobs that include pet sitting for everything from puppies to snakes - which also gives you a much broader choice of homes to sit.

Save money - lots of it

House Sitters often choose the lifestyle as a smart way to save money. By not paying rent, many save for a deposit on their own home, for a new car, or that dream overseas holiday. Whatever the reason, house sitting is a great way to have extra cash.

By our Home Owners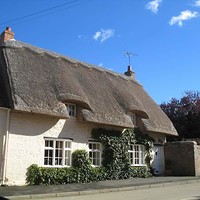 " Thank you for your website, as I was able to find a lovely lady, Joanne, to housesit for me. I had a great response from my advertisement with you and found several other members who would have been suitable as well. I will certainly use Mindahome for a housesitter for my next holiday. Many thanks," Read more

- Worcester
By our House Sitters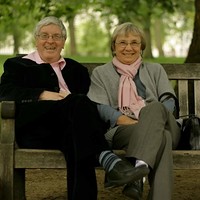 " Cynthia and I have just completed our first house sitting assignment arranged through your website and are about to start another. I'm writing to let you know how handy your house sitting guide was for both us and the owners of the house. We were both surprised at just how much it covered and it opened our eyes to..." Read more

A Pet and Home Owners Guide to House Sitting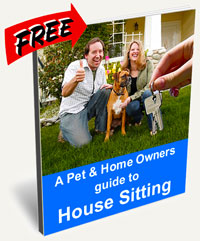 FREE to all full members, this extensive How-To guide is an invaluable tool for both Home Owners and House Sitters.
It covers:
Expectations of both the home owner and house sitter

Home insurance and bonds

Sample contract or house sitting agreement

…and much more