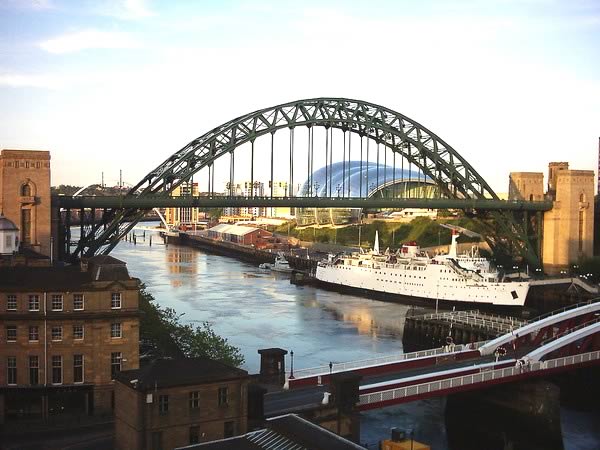 Newcastle Upon Tyne has a long history of industrial trade and ship building and is also known as the best place in the north east of the UK to party, have fun and get great deals on shopping – something most house sitters enjoy. Traced back to Roman times, the city still bears reminders of what it once was and fragments of a Roman wall called Hadrian's wall can still be seen in parts of the town. The wall was originally 73 miles long and was built to stop the marauding pict tribes in the 2nd century AD. Sitting on the River Tyne, Newcastle has many wonderful examples of architecture and modern buildings that house a variety of businesses and amenities.
Well known for being a multicultural and friendly city, Newcastle Upon Tyne is home to The Great North Run, which is the second largest half marathon in the world and attended by thousands of people each year. Also home of the Newcastle United Football team and widely known Newcastle Brown Ale, which has been brewed since 1927 and is sold across the world. If you plan to eat out in Newcastle then you certainly won't be spoilt for choice, with a wide array of foods offered and every taste catered for, from award winning restaurants to traditional British pub grub and much more.
Newcastle Upon Tyne is the transport hub for the North East area, with many bus and train services running daily, plus an airport and ferries to Amsterdam and Norway. Although the city is fairly vast it can be seen on foot. Many visitors fall in love with the architecture and vibrant night life and there is even a floating nightclub moored permanently on the Gateshead side of the Tyne river. Newcastle has grown with the times and adapted to meet the needs of the people who live there, a friendly city with so much to see and do. The city boasts 6 theatres, a large, modern music venue, several museums and galleries and many events held throughout the year.
Just across the River Tyne from Newcastle is the Metrocentre, with over 340 shops and restaurants on 2,092,000 square foot of space, making it the largest indoor shopping centre in Europe. A shoppers paradise, the Metrocentre is home to many tops brand stores, has an 11 screen cinema and ten pin bowling alley plus is accessible to all. You can literally spend a full day in the Metrocentre and still not see it all, with feature villages selling local crafts, an abundance of places to eat out and shops selling everything from furniture to jewellery and everything in between.
Newcastle isn't just about city life, there are many places to go and appreciate the quieter things. Lying north of the city centre is the Town Moor, a green space larger than Hampstead Heath and Hyde Park put together. Many parks and open spaces are close to Newcastle and there is even a well attended horse racing track in nearby Gosforth. In short Newcastle has much to offer and will give you a glimpse of many different things. A vibrant, attractive and fun place to visit that you will remember for a long time.