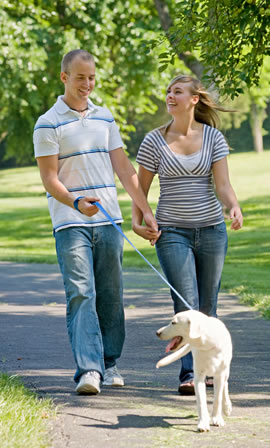 If you're looking for a career change, or even just a career interruption, find out how to become a house sitter. A house sitter is a person who takes care of a home while the homeowner is away. It's an activity that has arisen in the last couple of years because of increased mobility in society and the fact that friends or relatives are no longer readily available to look after unoccupied homes. Homeowners who have to leave their homes unattended because of a holiday or a protracted job assignment elsewhere can now resort to hiring the services of a house sitter.
House sitting services vary and range from a simple clean-and-secure arrangement, to a full-service contract that includes taking care of pets, tending gardens, undertaking home repair, forwarding mail and paying bills. This rather flexible and broad arrangement has opened up employment opportunities for different sorts of people like retirees, part-timers, employees on sabbatical leave or those in between jobs. If you think these kinds of activities are up your alley, then you should find out how to become a house sitter.
The first step in becoming a house sitter is to register with a company that provides house sitting services such as Mindahome. You need to pay an upfront annual fee to be included in their pool of house sitters. Registration will require that you provide information about yourself, your background, past experience and other data that a prospective homeowner will need.
The information you provide about yourself is your profile and should be as complete and thorough as possible. It should also be, needless to say, totally honest and verifiable. Think of the profile as your sales pitch. It will give the homeowner a first impression of yourself, your qualifications and your personality. The profile should highlight your past experience as a house sitter, and your special skills for house sitting, such as animal care, home maintenance or gardening. Homeowners looking for a house sitter will look through the sitter profiles and pick out the ones that match their requirements.
If you're chosen based on your profile, the next stage is an interview with the prospective employer. The interview may be face-to-face, or through a video chat of phone call. During the interview, you and your potential employer will get to know each other better, discuss the details of the job and the conditions of employment. The interview is also the ideal time for you and the homeowner to establish the rapport that's so essential in a house sitting arrangement. Many times, personalities, attitudes and values are even more important in a house sitting situation than skills and experience. Once you and the homeowner have agreed on all the fine print, you can make out a contract and the deal is sealed.
With that, you're on your way to becoming a veteran house sitter.