Bexleyheath, South East England
ID: 3ha
Name:

Steph

Nearest major city:

London

Sitter required for:

10 Apr 2019 19 Apr 2019

9 days

Pet sitting required:

Yes

Sitter's pets welcome:
More Information
Hello!

We are looking for someone to look after not only our house but our 3 somewhat difficult cats whilst we are on holiday.

THE HOUSE - We have a 3 bedroomed house (2 bedrooms and one room used as a dressing room) in Bexleyheath, walking distance to the high street (lots of shops / restaurants / pubs / cinema / Gala Bingo!) and a short bus journey to either Bexleyheath or Bexley train station ( both Zone 5, direct into Victoria (40 minutes), London Bridge (20 - 30 minutes) and Charing Cross (40 minutes).

The house is on a quiet cul de sac and has off street parking. We have 2 bathrooms, a big kitchen (no microwave), and a nice quiet garden to sit in if the weather is nice enough. The house itself is fairly low maintenance (we have 2 almost dead plants that may need a drop of water!) and lovely and quiet. We have Wifi, a dishwasher, washing machine, tumble dryer, Freeview and access to Netflix etc through Playstation. We also have a great record player with records.

We're close to Danson Park (very beautiful with historical buildings and a ParkRun every Saturday morning) Hall Place (they just finished filming The Crown there!) , Bluewater Shopping Centre and driving distance to some lovely country pubs and walks in Kent.

THE PETS - We have 3 cats - Pebbles (F, 12), Roxy (F, 9) and Toulouse (M, 5 months).

As you can imagine, the kitten is a typical kitteny handful but really good fun, sweet and cuddly (when he's not chasing toys) but does need a little bit of supervision due to his age. He's used to being left during the day while we're at work but loves attention when we get home. He's just started to go outside (supervised), and we're hoping he'll be sensible enough to be let out on his own during the day within the next few weeks, but this isn't set in stone. He loves nothing more than getting under the covers with you at night and going to sleep!

Pebbles is a typical grumpy old tortoiseshell girl who is fine left to her own devices (she sleeps for a good 19 hours a day!). She loves affection, but this is very sporadic and very much on her own terms! She doesn't get on well with the other 2 and will bat the kitten away and shout at him (he think's its funny and she never hurts him). Her and Roxy don't get on and never have done, and therefore we will need someone confident with cats who can put her in her place should she overstep the mark.

Roxy is our little loner girl who is either out gallivanting or chilling in the kitchen (that's her safe space). She's very, very low maintenance but a little nervy. She does occasionally need encouragement to eat through a few stokes and loves attention - but will never go looking for it! Her and the kitten playfight a lot and sometimes the kitten just needs pulled back if he's gone a little too far.

The cats are never aggressive to people (Toulouse still does kitten nips and Pebbles can take a little nip at you if she's particularly grumpy, but they really are lovely!).

We would feel comfortable with a housesitter who is experienced with cats and who can potentially juggle open windows etc if the kitten is not outside on his own by then. They all love their food and are very motivated by this.

We would love to have someone stay who would not only treat our home with the respect they would treat their own, but also be patient and loving to our furry brood who I'm sure will be very unhappy with us when we return!
House Sitting in Kent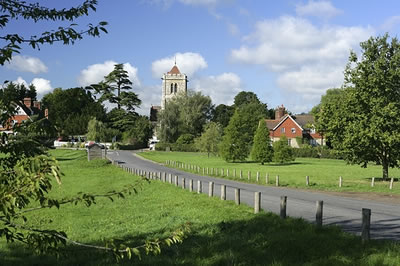 A house sitting opportunity in Kent, the quaint little English county, is a wonderful experience no house sitter should pass up. This beautiful county with a rich cultural history dating back to the Roman invasion, has something to offer every visitor, whether on a house sitting assignment or visiting as a tourist. Soaked in natural beauty, history, arts and culture, Kent is sometimes called the "garden of England". The architecture ranges from imposing castles, to mansions and the people of Kent love to celebrate their rich history by holding numerous cultural events that anyone can enjoy.
Read more
---