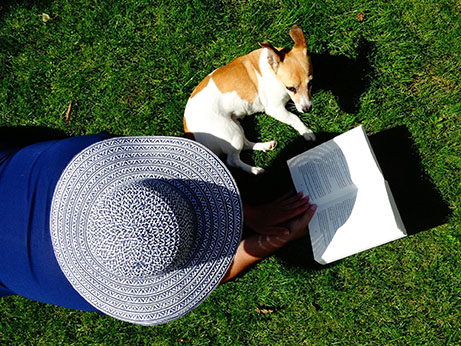 The relationship between a home and pet owner and house and pet sitter is meant to be one of mutual benefit. Owners benefit from having personalised care and attention for their home and pets while they're away, while house and pet sitters enjoy living rent free for a period of time.
Just like any agreement, there is a little give and take both ways and so long as there are reasonable requests asked of the house and pet sitter, both parties should enjoy the experience.
Household Maintenance
Most house and pet sitters are able and willing to do some routine home and garden maintenance, such as keeping the pool clean, watering plants and attending to the repair of any items that break down during their sit. Engaging a house and pet sitter isn't an opportunity to call in free labour for household odds and ends, but rather, it's having someone care and maintain your home in your absence to ensure all is well when you return. Sticking to reasonable household duty requests is a must to respect the relationship between both parties.
Flexibility
House and pet sitters are often encouraged to be flexible to meet the needs and schedule of home and pet owners, but many sitters are also choosing house and pet sitting as a lifestyle, which means that they are moving from house sit to house sit on a regular basis. If possible, home and pet owners could also consider being flexible in position dates and perhaps allowing the sitters to come a few days earlier. Not only may this help out the sitter, it will also allow your pet to become familiar with the pet sitter and create a bond while you're still around.
Communication
It is expected that both home and pet owner and house and pet sitter communicate all the necessary information prior to the start of the position. This includes any medical treatments or ailments of pets as well as emergency contact numbers, should anything occur while the owners are away. Caring for your pet is the top priority for your house and pet sitter, so ensure they have all the information they need to provide all the essentials and more for your fur-kids while you're travelling. House and pet sitters often keep in regular communication with home and pet owners during the sit to provide updates on the pet's progress, ensuring lines of communication are always open will lead to a smooth, fuss free experience for all.