Kirkbymoorside, Yorkshire and the Humber
ID: 5he
Farm house in the country
Name:

francesca

Nearest major city:

York

Sitter required for:

5 Jul 2021 1 Aug 2021

27 days

Dates are flexible:

These dates are slightly flexible on both ends but by 1-2 days only. To be discussed.

Pet sitting required:

5 cat(s)

Sitter's pets welcome:
More Information
Hello and thanks for reading our ad.

We live in a lovely part of the North York Moors but I'm 100% Italian and my husband was born and lived abroad for many years before settling up here. We adopted a feral cat family (mama and 4 kittens who are now just over a year old) since they strolled into our garden last year. We plan to be away finally and are looking to leave our pets and our home in trusted, animal-loving hands (and garden-loving if possible!).

We are looking for a single person or couple with enough experience and positive reviews (or references) as possible as this is a first time for us both in terms of leaving the house/cottage with someone here and having pets we want looking after. No young children or pets as our cats are semi-feral and easily spooked/distressed.

We would love to find someone we are comfortable allowing access to the house to as that is where our two tame cats sleep (!), so we look forward to hearing from anyone who would like to spend some time in a very remote, beautiful place with 5 easygoing cats and a semi-thirsty garden.

Accommodation:
Ideally we hope to find someone we feel comfortable giving access to the house but the sitter(s) will have our comfortable 2-bed cottage to stay in (attached to the house) which we usually rent out on Airbnb (see Farndale Cottage North York Moors Nat Park).

Own transport necessary as we are about 9 miles from Kirkbymoorside (good selection of shops and other amenities). There are several pubs in the area and it is a real destination for nature lovers and hikers etc.

There is no TV in the cottage but wifi is good (for streaming) and the house has a large screen TV. There is no mobile signal in the entire dale but we can provide a telephone in case the electricity goes down (very rare event). We will of course provide contact numbers for any emergency and alert our neighbors so they can lend a hand for anything.

There is a fully equipped kitchen but no dishwasher or washing machine in the cottage but our cleaner would give at least weekly access to the house and use of washing machine/dishwasher. There is a small fridge and some of the small freezer box may need to be used for the frozen cat food. There is recycling/bin collection every week on Wednesdays.

There is a garden which might need some watering if the weather is dry, very few inside plants but there is a veg/fruit patch which needs more regular watering - the sitter(s) are welcome to anything ripe ;) If you enjoy gardening then I'm happy to discuss in more detail.

Pets:
Our 5 ex-ferals now range from house cats who sleep inside and love to be stroked to three semi-ferals we cannot touch for now. We would like the sitter(s) to help us keep up the momentum and make progress as we hope all cats will become tame for their and our enjoyment :) If anyone is particularly good at teaching cats to use the catflap properly we're extra interested!

The cats need feeding twice a day plus any treats/interactions throughout the day as they wish but mostly the indoor cats sleep during the day and are out at night hunting, especially now that it is warm and full of baby animals! The outdoor cats are usually gone all day. Most cats gather regularly for evening meal and of course we'd love to have regular updates on your interactions and "successes"!

Theremight be homeopathic remedy to add to the water or to administer to the two tame ones (hidden in yoghurt!) but no flea or worm medication will be necessary while we're away. We feed a range of raw and tinned wet food and dry so some instructions to follow there and keeping the bowls clean/water fresh etc. No litter trays as all cats use "outside facilities" :)

We do have the cottage on airbnb and would consider remuneration for a sitter(s) who also takes care of check-in and check-out although we'd arrange cleaning with our cleaner probably. To be discussed as we wouldn't usually book anyone on airbnb while we're away.

You must really enjoy being remote, although of course amazon delivers here and Sainsburys/Morrisons/Tesco/ASDA are not a problem. There is an organic farmshop in Fadmoor which is lovely in season.

We look forward to hearing from qualified, enthusiastic sitters! Also, we would like the sitter(s) to overlap one night on each end of their stay if possible so we can do a proper handover as we are first-timers :) The cottage is attached but very private so it would feel like we're not there although we'd ask you over for dinner and a chat!

Thank you for reading our ad,
francesca and Marc
Amenities
Internet
Wifi
BBQ
Dishwasher
Caravan space
Close to
Supermarket
Pubs/Bars
Parks
Walking trails
House Sitting in England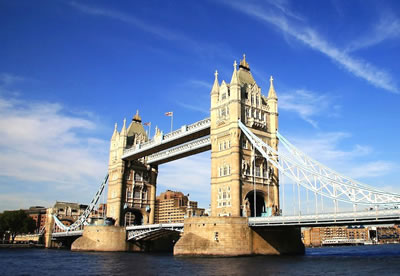 House sitting in England is the ideal way to see the sights and there is something for everyone. The country may not be large, but it is certainly packed with amazing places to see.
Read more
---