Wisbech, East of England
ID: 3vb
Name:

Graham

Nearest major city:

Peterborough (approximately 20 miles)

Sitter required for:

5 Oct 2019 11 Oct 2019

6 days

Pet sitting required:

Yes

Sitter's pets welcome:
More Information
We have a recently fully-modernised four-bedroom farmhouse on a former fruit farm close to Wisbech in the Fenlands of North-east Cambridgeshire. We have a large garden to the rear which gets the sun all day and a small orchard at the front. Some sitters like to have working- breaks, so we do have fast broadband should you need it. There is a DAB radio in most rooms and a large TV, with DVD/recorder in the lounge. The TV is web-connected so all the subscriber channels are available.

Duties.
We have 12 chickens who will require a daily clean-out of their coop: this is just to remove and replace soiled wood-shavings and you won't need to do a full change. In theory, the chickens live in the orchard at the front, but let's face it, they're chickens and recognise no boundaries. However, they do come back to the run at the first suggestion of food! If you have experience of poultry that would be great, but it's not essential - the girls (no cockerel) are very easy to look after and we can talk you through everything you need to know. They will reward you with between eight and 12 eggs daily. Please eat them!

There are two retired greyhounds in residence, and they will need one 20-minute walk in the morning - the rest of the day they will spend horizontally! They do enjoy going out, though, so if you wanted to take them out for the day they would be unlikely to object.

We also have Wilbur the cat, so sitters without their own dogs would be preferred. Wilbur is fed in the morning and evening. Don't worry if he doesn't eat - he's a cat and fickle is his default position. He is very friendly and loves human company, but comes and goes as he pleases during the day. He has a cat-flap which we lock at night.

The post is delivered to a box by the back gate and this will need to be checked and emptied daily. The waste/recycling is collected on Thursdays and the appropriate bin put out - we'll let you know which one.

Fenland is a unique area and if you haven't visited before, you will be amazed by the big skies and the complex of waterways. There are lots of things to explore and we can give you pointers if you have any particular interests.

Please do consider us for a house-sit and if you have any question do not hesitate to get in touch. We look forward to hearing from you!
House Sitting in England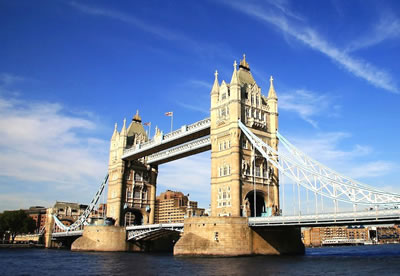 House sitting in England is the ideal way to see the sights and there is something for everyone. The country may not be large, but it is certainly packed with amazing places to see.
Read more
---