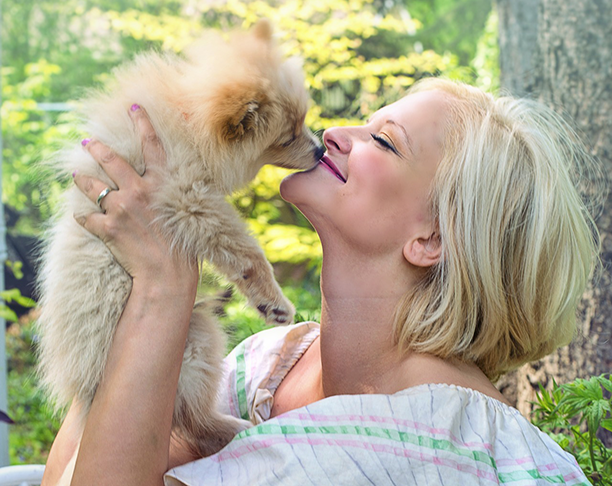 Sometimes, it almost feels as if the months and years go by in the blink of an eye. We all know the old adage 'stop and smell the roses', but with work, family and life in general getting busier and busier, the idea of 'stopping' doesn't seem to resonate in modern times.
Our pet pals, though, have this magic ability. They offer us unconditional love, affection and attention and whenever we spend time with them, we do take time to appreciate the best things in life.
Often, life lessons come packaged up in a ball of fluff and fur and give us perspective about what's important and how best to make the most of every day.
Home Is Where the Heart Is
Whether your pet has fur, feathers, scales or skin, the depth of their companionship is second to none. Pets can sense our mood and are great at transforming a tired and grumpy human into an excited and laugh-out-loud friend.
Our pets make a house a home and they are comfortable with their familiar surrounds, smells and sounds. For the times when pet-parents have to travel without their treasured pet, live-in pet sitters are the key to bringing in the warmth and love of the pet-parent so that their new pet-pal continues to have personalised attention in their home.
Keep Your Mind and Body Happy
Research suggests that people who engage with pets are more active, social and healthy. Your pet is your daily exercise reminder when they come to tell you it's time for a walk. They can be your rough and tumble partner in the backyard. They can be your down-time and stress reliever. Most Mindahome house and pet sitter members aren't able to own a pet of their own, so pet sitting gives them the chance to enjoy animal companionship and an active lifestyle.
Our pets have an amazing ability to know what we need, when we need it and keep us happy throughout life's challenges and triumphs.
Life is Better With Friends
Meeting new animal pals is one of the top reasons why sitters choose the house and pet sitting lifestyle. There are always new people to meet, new fur-friends to play with and new communities to explore. Living life in someone else's shoes often gives us perspective about what we want out of life and gives us renewed energy to pursue our dreams. Human or animal friends bring joy and fullness to our lives and life's always better with friends.
For more information about exploring new life opportunities as a house and pet sitter, visit mindahome.co.uk.