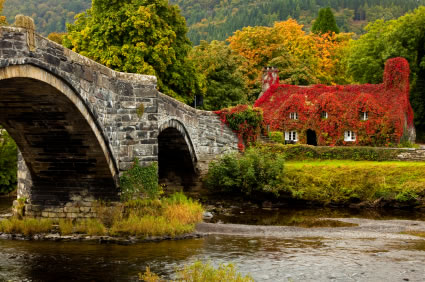 Anyone who leaves home frequently worries constantly about how best to protect the safety and integrity of their homes while away. Of course, there are some measures that most homeowners are already taking to accomplish this. For example, most people who take frequent vacations have at least some kind of home security, in addition to a home insurance policy. But on top of these basic measures, many people prefer an actual, watchful eye on their homes.
It is for these people that house sitting can be an appealing option, and indeed it seems that there is an increasingly large market for house sitting in the UK. In particular, the concept has become somewhat trendy in Wales, where entire services aimed at connecting homeowners and house sitters exist. Ultimately, there are few ways to feel more secure about the home you leave behind while on vacation than to have a reliable, established house sitter watching over it.
So, what makes the option appealing for the actual house sitters? Well, to begin with, free accommodation in someone's house when visiting new locations isn't a bad deal at all! Additionally, however, in Wales, there are a number of ways to occupy your time and enjoy yourself during a stay in someone else's home. Not only is Wales generally renowned for being beautiful and comfortable, but it is also home to a number of fascinating destinations. And, because Wales is relatively small, a house sitter can enjoy some of these destinations during the day without neglecting the home. Here are a few specific places to consider.
King Arthur's Stone – Though not quite as glorious as the mythical stone from which King Arthur allegedly pulled his sword, this stone located in St. Peter's Square in Ruthin does have possible historical ties to King Arthur. Depending of course upon how much of Arthurian legend you believe, it may be at this location that Arthur beheaded his rival Huail.
Marford – This village has a historical charm to its looks, featuring Gothic cottages adorned with crucifixes. However, it is the legend that exists in the town that makes it particularly interesting to visit – it is said that the spirit of Lady Margaret Blackbourne, murdered by her husband in the 1700s, haunts the town.
Ancient Yew Trees – While visiting a tree might not sound that exciting, the ancient Yew Trees at Llangernyw Church are rumoured to be 4000 years old, making them some of the most ancient living organisms on the planet. Though they are protected by the church, these trees are not off limits for visitors, meaning that you can walk through and among them freely.
With the ability to visit these sorts of unique locations to pass the time, as well as have free accommodation while watching someone's home, house sitting in Wales is a very appealing option. It's not hard to understand why the market for house sitters seems to be emerging.