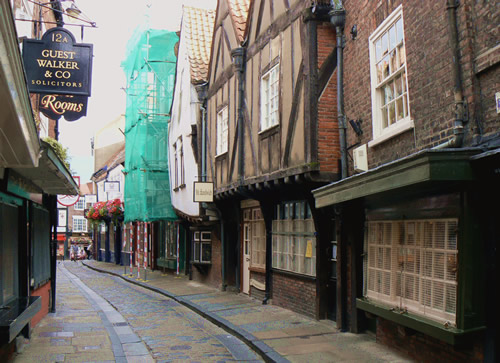 When you choose to housesit in York you'll be totally spoilt for choice when it comes to sightseeing. Yorkshire is not only the largest county in England but it has stunning scenery, a fascinating history, vibrant cities and quaint villages galore and is home to the ancient walled city of York, the traditional county town of Yorkshire. A compact city with a history that stretches right back to Roman times, it's a fascinating and diverse place to spend some time. And even if you're not a history buff, by House Sitting in York you're in an ideal location to explore beautiful countryside, shop at some of the country's most exclusive shops outside of London or even go on a daytrip to the seaside.
Known for its magnificent cathedral, quaint cobbled streets, amazing architecture and a wealth of visitor attractions York will definitely keep you entertained, no matter how long you choose to stay. With literally hundreds of museums, historic buildings, shops, restaurants and bars within its walls you'll never be short of things to do.
Places to visit in York
Check out the National Railway Museum for a fantastic free day out, where you can learn about 300 years of fascinating history and explore halls full of trains, including the Royal Trains and the futuristic Japanese Bullet Train. Discover Viking York at the Jorvik Museum. Built on the site of the ancient city of Jorvik, this museum recreates a Viking city as authentically as possible and since opening 25 years ago has been visited by more than 15 million people. Stroll down the recreated Kirkgate in the Castle Museum and discover Victorian York, or revel in the views of the surrounding countryside from Clifford's Tower, originally built by William the Conqueror. Walk through the cobbled medieval streets, watch the street entertainers, sample the vibrant café culture or take tea at the famous Betty's Tearooms. Sip drinks by the River Ouse or better still, book a boat trip and take in the buildings, bridges and city from a different perspective.
Of course a trip to York wouldn't be complete without a visit to the best known building in York, the iconic York Minster, one of the world's most magnificent cathedrals and home to the Archbishop of York. And for a history lesson with a difference the new updated York Dungeon is the place to go. Professional actors, authentic sets and costumes together with stunning special effects take you on a journey through York's history with a touch of humour, a touch of horror and a whole host of accompanying aromas.
Venture a little further afield
Although York has so much to offer in terms of attractions, if you venture outside those famous city walls you'll find beautiful moors and dales littered with traditional Yorkshire stone villages. And for those of you who prefer the seaside you can be at the North Yorkshire coast in less than an hour, enjoying freshly cooked fish and chips and sand between your toes.